Five-lug patterns, particularly the 5×120 ones, have always been lauded as the most popular bolt patterns, surpassing four- or six-lug by a long mile.
There is more to discover in vehicles with 5×120 bolt patterns than one would think – and that's what my guide is for. Scroll to learn more!
In this article:
What Is The Bolt Pattern 5×120?
5×120 or 5×4.72 indicates the car's wheel bolts/studs and the exact diameter of imaginary circles passing through those studs' true center bore. Specifically, "5" equates to five studs/ bolts, positioned in circular patterns of 120 millimeters (4.72 inches) in diameter.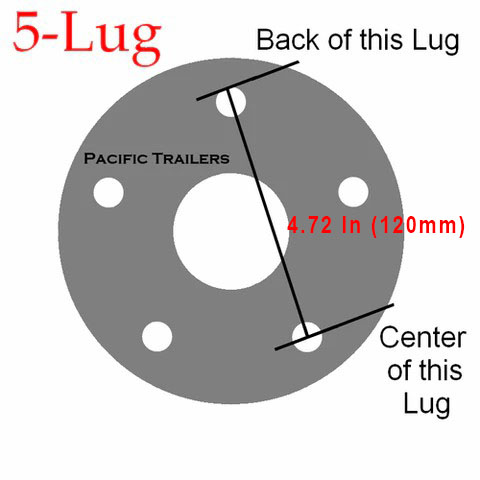 Bolt patterns are a critical criterion in buying perfect wheels. As these five bolts and wheel studs align closely with the hub's corresponding holes, they ensure proper force distribution and mounting to give you full-force control on any terrain or road surface.
Failure to purchase rim wheels that match the car's 5×120 patterns is an invitation to road mishaps, collisions, and accidents.
What Are Cars With 5×120 Lug Wheel Bolt Patterns? List of Vehicle Makes
Numerous car models from Acura, BMW, BYD, Jac, Land Rover, and Cadillac offer 5×12 bolt pattern wheels. The chart below will delve further into their specific models and production years:
Model
Years
Acura
Acura MDX
2017-2023
Acura NSX
2016-2023
Acura RL
2005-2013
Acura RLX
2013-2021
Acura TL
2009-2014
Acura TLX
2021-2023
Acura ZDX
2009-2013
BMW
BMW 1 Series
2004-2020
BMW 2 Series
2013-2021
BMW 3 Series
1986-2019
BMW 4 Series
2013-2021
BMW 5 Series
1972-2016
BMW 5 Series Gran Turismo
2009-2017
BMW 6 Series
1976-1990
BMW 6 Series
2003-2019
BMW 7 Series
1977-2015
BMW 8 Series
1990-1999
BMW M Coupe
1997-2003
BMW M Roadster
1997-2003
BMW M1
1978-1981
BMW M2
2015-2021
BMW M3
1986-2018
BMW M4
2014-2020
BMW M5
1985-1995
BMW M5
1998-2017
BMW M6
2005-2010
BMW M6
2012-2018
BMW X1
2009-2015
BMW X3
2003-2017
BMW X4
2014-2018
BMW X5
1999-2018
BMW X5 M
2009-2019
BMW X6
2008-2019
BMW X6 M
2009-2019
BMW Z3
1995-2003
BMW Z4
2002-2017
BMW Z8
2000-2003
BYD
BYD Han
2022
BYD M3
2015-2022
BYD M6
2010-2011
BYD M6
2013
BYD S3
2016-2019
BYD S5
2016-2019
BYD S6
2011-2017
BYD S7
2015-2017
BYD Song
2015-2021
BYD Song MAX
2017-2022
BYD Song Plus
2020-2022
BYD Song Pro
2019-2022
BYD Tang
2015-2022
BYD e6
2012-2022
Chevrolet
Chevrolet Camaro
2010-2023
Chevrolet Corvette
2020-2023
Chevrolet Equinox
2010-2017
Chevrolet Impala
2014-2020
Chevrolet Malibu
2012-2018
Chevrolet Malibu Limited
2016
Chevrolet Omega
1999-2012
Chevrolet SS
2014-2017
Honda
Honda Civic Type R
2015-2023
Honda Legend
2004-2012
Honda Legend
2015-2021
Honda NSX
2016-2022
Honda Odyssey
2005-2023
Honda Passport
2019-2023
Honda Pilot
2008-2023
Honda Ridgeline
2005-2014
Honda Ridgeline
2016-2023
Land Rover
Land Rover Discovery 2
1998-2004
Land Rover Discovery 3
2004-2009
Land Rover Discovery 4
2009-2016
Land Rover Discovery 5
2016-2022
Land Rover LR3
2005-2009
Land Rover LR4
2010-2016
Land Rover Range Rover
1994-2023
Land Rover Range Rover Sport
2005-2022
JAC
Jac E-JV5.5
2021-2022
Jac K3
2014
Jac K5
2014
Jac Refine
2007-2009
Jac Refine
2011-2016
Jac Refine M3
2015-2022
Jac Refine M4
2016-2022
Jac Refine M5
2012-2022
Jac Reni
2011-2017
Jac S7
2017-2022
Jac Sei 7 Pro
2021-2023
Jac Sunray
2018-2022
Jac T8
2014-2016
Jac T80
2018-2020
Jac X200
2018-2022
Jac X30
2018-2022
Cadillac
Cadillac ATS-V
2016-2019
Cadillac CT4-V
2021-2023
Cadillac CT5
2019-2023
Cadillac CT5-V
2020-2023
Cadillac CT6
2016-2023
Cadillac CT6-V
2019-2020
Cadillac CTS
2007-2019
Cadillac CTS-V
2009-2019
Cadillac XT4
2019-2023
Can 5×120 Wheels Fit 5×114 Bolt Patterns or Vice Versa?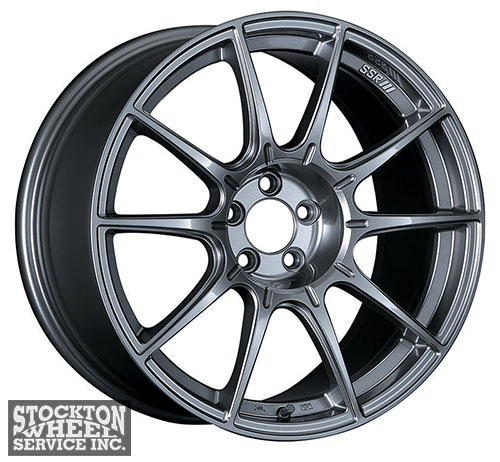 Yes, changing from a 5×114 to a 5×120 pattern is not entirely impossible if you use wheel adapters. They are spacers with different side bolt patterns, allowing drivers to mount a mismatched selection of wheels onto the vehicles.
However, that should only be your last resort. Experts never recommend purchasing cross wheel adapter kits, as they might throw the car off balance and, in turn, damage its stability and handling.
The best bet is to place the shopping wheels exactly where they are meant to be: 5×120 wheels on 5×120 hubs and 5×114 on 5×114. Only then can optimal performance and fit be guaranteed.
Can You Make 5×120 Fit 5×112 and Vice Versa?
Yes, with the help of wheel adapters, you can fit a 5×120 wheel into a 5×112. Otherwise, the wheels might come loose on the road. And you should only do it when there are no other choices.
Manufacturers have designed your car that way for a reason, and trying to mess up the pattern without expertise will do you more harm than good.
How to Change Your Bolt Patterns to 5×120?
Changing bolt patterns is not always the greatest idea. But if you still decide to go through with it, here are the steps to take.
Note: Remember, the following guides are for drivers who wish to change their five-lug patterns to six-lug holes. Simply repeat the steps twice or thrice if you want to upgrade it to seven- or eight-lug.
Step 1. Scour through the market to see whether adapters for your desired patterns (ex: 6×114) are available. Not every lug pattern can be changed into, after all – which is why this step is important.
Step 2. Identify the wheel lugs to loosen them. Next, lift your car with a jack and place it onto the stands. Now remove the nuts completely, pull out the lug wheels, and set them aside.
Step 3. Put your wheel adapter on the hub, then install the bolt circles enclosed with this adapter. Use a wrench to tighten the nuts to about 95 lb-ft; ensure the studs near the tire sidewalls don't stick past your adapter.
Step 4. Place your new wheels onto the adapter's studs, then tighten the nuts with a wrench to 95 lb-ft. Lower your car to the stand and slowly onto the ground using the floor jacks.
Conclusion
The 5×120 wheel bolt pattern is especially common in luxurious, reputed car brands; the chart above hopefully gives you an insightful glimpse into some well-recognized models.
Changing the pattern is possible (though not recommended) if you stick closely to our given guides. If any common question about tire size/ bolt pattern diameters is not yet covered in this article, contact me for more help.