Tire rotation might not always be cheap, but it is crucial for car maintenance and upkeep. And though almost every local branch and automobile store offers this service, most people trust Discount Tire to do the job.
The only concern left is the Discount tire rotation prices. Keep scrolling through my guide to have your questions answered.
In this article:
How Much Is Tire Rotation At Discount Tire?
The Discount Tire tire rotation cost is about $15 (the exact price fluctuates across locations). Those living near centrally located shops or in huge cities should expect a higher price tag. If you buy tires here, you get free rotation for a lifetime.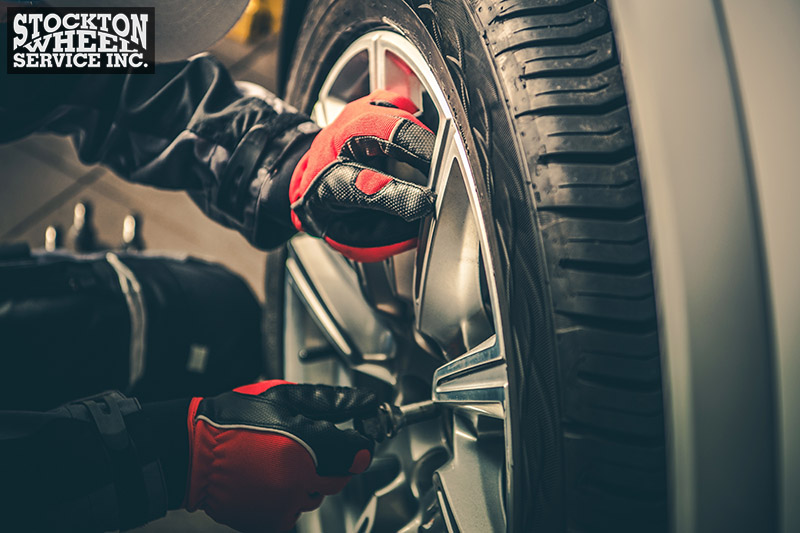 If you still wish to lower the costs, there are two possible solutions to look out for:
Seasonal Tires
The brand runs special offers and seasonal promotions at periodic/limited times around the year to help customers save a few more bucks. You should subscribe to their newsletters, social channels, and official websites to stay updated about the most recent discounts.
Free Rotations
Does Discount Tire rotate tires for free? Yes.
Discount Tire treats its loyal customers well, especially those who buy the brand's automobile tires. With such purchases, drivers can enjoy professional, lifetime tire rotation at relatively no cost.
And aside from free tire rotation, other services are also included (ex: puncture repairs, pressure checks, etc.). Indeed, it is a great way to maintain car longevity, safety, and performance without breaking the bank.
Why Should You Rotate Your Tires At Discount Tire?
Discount Tire's popularity is not overnight. Their stores are widely available with well-trained staff, so you can rest assured your tires are rotated properly with high-quality equipment. The lead time is also short.
Robust Presence
Though its network is not as reaching as Walmart, Discount Tire still enjoys quite a dynamic presence across the U.S.
By 2021, almost 1100 stores had already been founded, ensuring anyone living in major cities can spot a branch near where they live.
Auto Expert Staff
Discount Tire has received rave customer reviews for its highly-trained people. Whether you only want tire rotation or need advice and support in other fields, their expertise is to be trusted.
As such, top-notch outcomes are always guaranteed, miles apart from other substandard and inexperienced local auto shops.
High-Quality Equipment
Advanced and innovative equipment seals the deal for Discount Tire. As tire rotation and tire balancing often go together, the brand utilizes high-speed balancing computer machinery to speed up the process while also removing unwanted steering vibrations.
Your car trips should feel smooth and bumpless from beginning to end, even in extremely tough driving conditions.
Time-Saving
Busy people would hate to wait around for hours. Fortunately, Discount Tire has this problem well-catered: simply use their "Buy/Book Service" function to book an appointment, reducing your waiting time by at least 30%.
Does Tire Rotation Discount Tire Cost Less Than Other Brands?
Overall, rotation pricing at Discount Tire falls into the middle of the spectrum – while also offering other complimentary services like tire rebalance or oil change.
Let's have a quick look at its other competitors:
Although oil change is Valvoline's main specialization, it can still offer tire rotation at quite a competitive price. Some branches do not provide alignment or balancing, unfortunately.
Tire rotation at Costco is super cheap. However, like Discount Tire, it does not have follow-up services like oil changes or alignments; instead, Costco will suggest local alignment shops for its customers through discount programs and coupons.
Firestone never disappoints with its array of automobile services: tire rotation aside, you may also ask for wheel alignment, tire balance, and oil change in one go to save time and effort.
Walmart: $20
The rotation cost for each standard tire is $5, translating to $20 for the entire car. And although Walmart has stopped offering alignment services, you can still have your oil changed and tires rebalanced here.
Jiffy offers tire rotation at $20 to $50, along with alignment, balancing, and oil change services.
What Are Other Discount Tire Car Services?
Battery Services
Discount Tire technicians inspect the battery to measure charge levels and stabilities. They also distribute a large Interstate battery selection to keep cars properly charged on the street.
Alignment Servicing
The wheel alignment will be inspected at zero cost. Once done with the initial assessment, the experts will tell you whether your car needs any alignment service.
Oil Change Servicing
The brand's standard oil services include:
Changing oil filters
Adding multi-graded oil (5 quarts at maximum)
Disposing of old oil
Others
Shock and Strut: Likewise, their mechanics also recommend/ service the struts and shocks for all vehicles.
Brake Inspections: The brake system is thoroughly inspected and diagnosed. Results on its wear and defects will be printed into detailed reports.
Can You Go Without Rotating Tires?
No, that should never be an option. Without rotation, tons of consequences and tire damage will follow suit:
Uneven Tire Wear/ Uneven Tread
Front tires have to shoulder more workload, resulting in faster wear than rear tires. Keeping them in the same position without any switching will prolong the inconsistent wear rate and, over time, reduce traction, handling, and the vehicle's overall performance.
Tire Failure
The lack of regular rotation will put specific tire areas under excess stress, leading to tread separations, sidewall damage, or even blowouts.
You will put both the car and your own safety at severe risk. Not to mention, the money required to fix all these issues will certainly go off-the-roof.
FAQs
Can I Rotate My Own Tires Instead of Going to Auto Care Centers?
Yes, if you have all the tools and equipment ready.
How Often Should I Have Tire Rotation Services?
Every 5000 to 7000 miles will be ideal, ensuring a safer driving experience in challenging conditions.
Conclusion
Whether Discount Tire is your ultimate go-to brand or not, remember to have your tires regularly rotated every 5000 miles for a smoother ride.
If you still struggle with your tire maintenance, feel free to reach out to my customer service team or your tire manufacturers for a definite answer.