Having your car tires rotated by Firestone's certified experts is a great experience; however, like with any service or maintenance upkeep, budgets must always be taken into mind.
We have compiled relevant details regarding the Firestone tire rotation and balance cost to give tight-budget customers more helpful pointers. Let's dive in and have all your questions answered.
In this article:
How Much Is A Tire Rotation At Firestone?
Cars with Firestone-distributed tires can enjoy all rotation and balance services at no extra cost. Otherwise, those who use tires bought elsewhere must pay approximately $20 to get their vehicle inspected and rotated (coupons not counted).
To many, $20 is more than enough of a bargain, but it's understandable if some tight-budget customers still struggle to spend that much money on car maintenance.
Is It Worth It?
To me and most other customers, Firestone's tire rotation is worth every single penny.
a. The Pros
Firestone's staff should ask for a salary rise; they have done a pretty good job boosting the brand's reputation and image.
With exceptional skills and dedication, they go to extra lengths to address all problems within each vehicle. Better yet, beyond tire rotations, they also conduct comprehensive inspections to examine the suspension, brakes, and other features.
As such, no issues go unnoticed, giving customers great insights into the car's overall condition.
I also appreciate how these technicians suggest only the most necessary services without turning to salesy tactics. Their recommendations are integral, transparent, and – most importantly – based on the car's actual demands.
Most drivers can go to these stores with peace of mind, confident they are paying for what they need instead of being forced into unwanted expenses.
b. The Cons
While Firestone provides a generally satisfactory experience, one noticeable drawback should still be addressed: the inconsistency among branches, particularly regarding the staff's behaviors and attitudes.
Specifically, technicians in several Firestone stores are reported to exhibit unfriendly demeanors; they often appear unapproachable and disinterested, making new customers feel unwelcome. Other places, on the other hand, are still lauded for dedicated and enthusiastic employees.
To tackle this issue, it would be best if Firestone could implement consistent and inclusive training programs.
Does Firestone Have Coupons?
Fortunately, yes. Like what any major retailer would do, Firestone introduces tons of promotional discounts and coupons each month for their various services – and not just for tire rotations. While at it, you may ask the technicians for:
Wheel alignment
Brake services
Oil changes
Battery checks
And more.
Aside from Firestone's official page, these coupons are also promoted on local advertisements, mailing lists, and websites. Cases in point:
Groupon
Coupon Cabin
RetailMeNot
Slickdeals
To stay updated on the best deals and offers, I strongly suggest subscribing to these websites or checking them out every few days.
Do You Need to Rotate All Four Car Tires?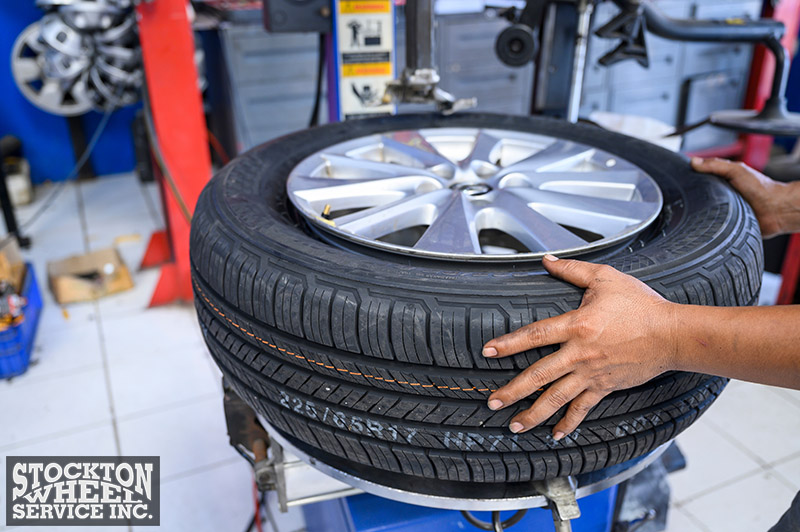 Yes, most of the time; manufacturers and experts alike recommend drivers to get all four tires rotated in one go. That way, consistent wear rate and tread depth are ascertained for every tire, promoting better handling, traction, and, in turn, the tires' overall lifespan.
Yet, there are still some exceptions – though not common.
For instance, some car brands establish different tire patterns for the rear and front, meaning these two pairs of tires do not abide by the same rotation pattern recommendations. To confirm this matter, you should check out the manual or contact your car manufacturer.
How Long Does Firestone Usually Take to Rotate Car Tires?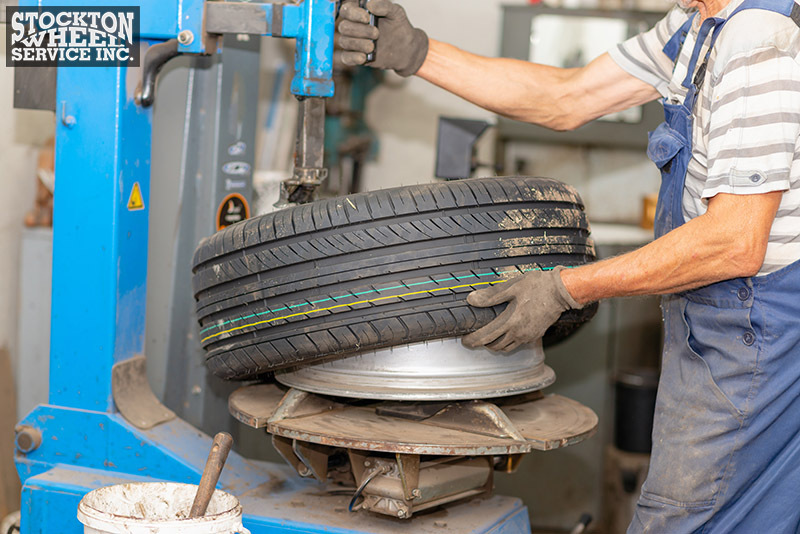 Reasonable timeframes are another selling point of Firestone's rotation services.
The process only takes 30 minutes to an hour – among the quickest compared to all other popular tire retailers in town. And that should not come as a surprise: its experienced staff and high-performing machinery ensure no second is wasted.
Hence, I would love to recommend Firestone to anyone with a hectic daily schedule. You can drop by anytime during working hours; still, to avoid unwanted delay, scheduling your appointments in advance would be a great idea.
What Are Other Firestone Car Services?
In response to its customers' increasing demands, Firestone has offered a diverse array of automotive solutions and repairs. The list goes on, but here are the most popular ones:
A/C repairs: Firestone inspects and fixes issues with the AC systems, restoring the car's optimal cooling temperature.
Battery repairs: Tailored for car batteries with premature wear or technical issues. With Firestone's professional installation services, the battery will revive starting power in no time.
Brake repairs: A great choice to keep your braking systems in their game.
Engine repairs/tune-ups: Engines are critical for better car performance, improved fuel economy, and smooth driving. Trust Firestone's team to give them comprehensive diagnoses.
Oil services: At Firestone, you may sign up for both oil changes and filter replacements.
Where Are Places to Do Tire Rotation and Maintenance Services Other Than Firestone?
Firestone has an amazing reputation – but it is definitely not the only shining star in the tire industry. When discussing some promising Firestone alternatives, these names come to my mind instantly:
Goodyear Auto Care Center
Costco
Discount Tire
Pep Boys
Walmart
All the brands listed here have gained rave feedback for their strong commitment to customer satisfaction, professionalism, and quality.
FAQs
Are Tire Rotation Services Worth The Money?
Yes. And not to mention, they are non-skip; cars with zero rotations certainly will not last for more than four years.
How Long Can Tires Last If Rotated?
Around 5000 to 7000 miles if well-maintained and not attacked by any premature defect.
Conclusion
Firestone is one of the services that offer the most affordable tire rotation while ensuring decent quality.
If that still doesn't hit the spot, numerous brand and service alternatives are available for you to choose from. Scour through them carefully, and feel free to contact me for clarifications.