Having their tires properly taken care of by Costco employees has long been a norm for seasoned drivers. The brand offers tons of options to ensure the tire's optimal lifespan and performance, including tire rotation and balance.
Quality aside, lots of our readers are also concerned about the cost. Let my team lend a helping hand by diving into the detailed Costco tire rotation price.
In this article:
What Is The Costco Rotation and Balance Cost?
Rotating tires at Costco costs you from $18.99 to $21.99 (full-size spares), and you can receive rotation, balancing, and nitrogen inflation. If you want to take a TPMS (tire pressure monitoring systems) reset along with these services, prepare to pay $25.99.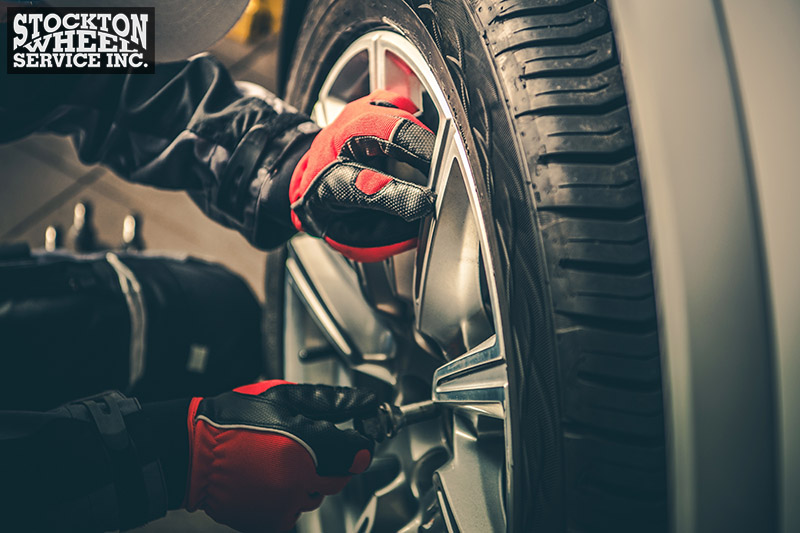 Besides, a flat tire repair is priced at $10.99, while you need to spend $11.99 for Nitrogen conversion.
The balance and rotation are only a part of a complete package, as you can see above. Costco does not allow its customers to single out these services.
The good news is that Costco does provide free balance and rotation services, but certain criteria must be met.
First, you must enroll in a Costco membership to exploit its automobile services.
Secondly, free rotations and balance are only available if your car tires are purchased from Costco tire center. These tires charge around $18.99, which also covers other follow-up services like lifetime tire installation/road hazard warranty, air pressure checkups, and flat repair.
Ticking all these boxes? Then you can enjoy all their offerings at no extra cost.
Pros
Costco is lauded for its exceptional customer service, both for free and paid automobile services. Scheduling tire rotation appointments or consulting their expert teams for advice is always a breeze.
And guaranteed the shop is not fully packed with waitlisted customers, you can get your car done within 30 to 45 minutes.
Cons
Since rotation and balancing are grouped in the same service package with nitrogen inflation, drivers with no immediate need for the latter may find the pricing to be quite a stretch.
How to Get A Tire Rotation At Costco?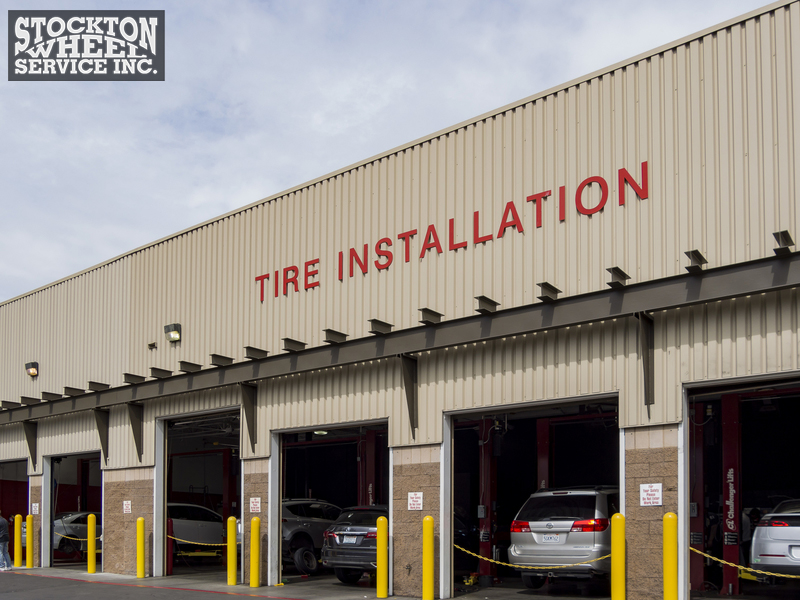 Here is the general checklist I often go through to complete a typical appointment at a local Costco shop:
Step One. Start by setting up the appointment date and time through phone calls or via their official websites. And my two cents: double-check whether your nearby Costco branch includes tire rotation in their service pricing. Not all of these stores have tire lifetime rotation/balancing available.
Step Two. After settling on the time and date, arrive at the service center on time. Punctuality is always the survival key! Otherwise, technicians will start working with the next waitlisted customers; you might have to wait a whole day to negotiate a new schedule.
Step Three. Now leave all the hard work to Costco's experienced team. While they are working on the car, you can kill time by scouring through their shopping sections and exploring some of their best-selling automobile products.
Most of the time, the tire rotation/ tire balancing service should not take more than 40 minutes, but that is only a rough estimation; other factors (the shop's schedule, how many clients are waiting, etc.) might either stretch or cut that number short.
Step Four. When the tire balancing/rotation is done, nitrogen will be pumped straight into the tires.
Though a bit more expensive than regular compressed air, nitrogen's pressure retention is flawless and hence, can last your car for quite some time. Traveling on the road as much as I am, and yet I only have to re-inflate my tires with nitrogen after every 1.5 months.
How to Spot A Costco Tire Center Near Me?
With its inclusive and convenient website layout, Costco makes it a piece of cake to spot a local branch near where you live.
First, go to the website's Tire department (https://www.costco.com/warehouse-locations). Enter your specific location (ex: New Jersey), hit "Search," and scour through the list of Costco branches around New Jersey.
Even a map view is also included, detailing the branch's phone number, address, working hours, etc. How convenient!
Once you settle on a store choice, the website will navigate you to that branch's official page (if there is any). There, you can make scheduled tire appointments, contact the staff through phone numbers, or learn more about their offerings through the website's articles.
Are There Other Places That Do Tire Rotation and Balance Aside From Costco
Yes. Aside from Costco, lots of branches, centers, and shops also offer balance and rotation – along with other automobile services. Cases in point are giant automotive brands:
And, of course, we cannot forget these beloved tire retailers:
Even smaller tire shops and independent mechanics also offer them at a relatively affordable pricing range.
Choices are endless, so make sure you have scoured through customer reviews and researched their reputation, tire price, and service staff, pitching these info pieces against your budget and current needs.
How Often Should You Rotate and Balance Your Tires?
It would be best if you could have your trailer tires inspected and rotated/ balanced after every 5000 or 7000 miles or twice a year; that is the most recommended interval by major vehicle manufacturers.
Failure to treat the tires punctually might lead to uneven tread wear, shorter tire life, and, worse, compromised road safety.
Can You Rotate Tires On Your Own to Save Cost?
Technically, you can, though you should think twice if you do so. Moving the tires back and forth can be quite a pain – especially steel wheels, notoriously heavier than most other materials.
Plus, not everyone has the required tools (jack stands, wrench, etc.) ready at home; buying them in one go can be quite costly, considering the tire rebalance/ rotation is not even that frequent.
FAQs
Are Tires from Costco Tire Centers Cheaper?
Not really; they are still more expensive than some other major tire brands.
How Long Do Rotation and Balance Take At Costco Wholesale?
The number varies, but it should not take more than one hour.
Conclusion
You can rest assured when having your tires rotated at Costco, and their pricing is not very expensive. The only hassle is you have to invest in a package rather than a single service.
Other brand alternatives are also included to give you more options. Weigh the pros, cons – and their proximity to where you live – to land on the best tire center.