A well-crafted set of rims elevate the look of any car while improving handling and overall driving experience. Whether you seek the timeless elegance of a classic design or the cutting-edge technology of a performance-oriented model, our list encompasses a diverse range of top rim brands for your consideration.
These industry leaders have earned their reputation through years of innovation, quality craftsmanship, and a commitment to pushing the boundaries of design and engineering.
Popular Rim Brands: 18 Options Worth Your Money
| No. | Rim Brand | Country of Manufacture | Signature Rim |
| --- | --- | --- | --- |
| 1 | König | Germany | HyperGram |
| 2 | BBS Kraftfahrzeugtechnik | Germany | FI-R |
| 3 | Enkei | Japan | RPF1 |
| 4 | American Racing | United States | Torq Thrust II |
| 5 | Vossen | United States | CV3 |
| 6 | KMC Wheels | United States | XD823 |
| 7 | TSW | United States | Bathurst |
| 8 | Motegi | Japan | MR11 |
| 9 | Volk Racing | Japan | TE37 |
| 10 | RAYS | Japan | Gram Lights 57DR |
| 11 | OZ Racing | Italy | Superturismo LM |
| 12 | SSR | Japan | Professor SP1 |
| 13 | Cosmis | Japan | Racing Hart CR3 |
| 14 | Forgeline | United States | GA1R |
| 15 | XD Series | United States | Grenade |
| 16 | Vogue Tires | United States | Signature II |
| 17 | TIS Wheels | United States | 544BM |
| 18 | Rotiform | United States | TMB |
1. König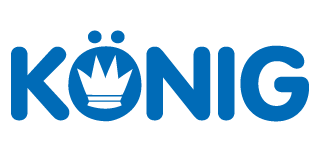 Konig, named after the German word for "king" and symbolized by its crown logo, has solidified its reign in the automotive market. Since its establishment in 1983, this German brand has never stopped investing in R&D, giving birth to the proprietary manufacturing technique – flow-forming wheels.
One of the notable characteristics of these products is their lightweight construction. They also feature shock resistance and excellent OEM specifications, which ensure their durability. Adding to their appeal, Konig rims are also known for their affordability, striking a remarkable balance between quality and price.
2. BBS Kraftfahrzeugtechnik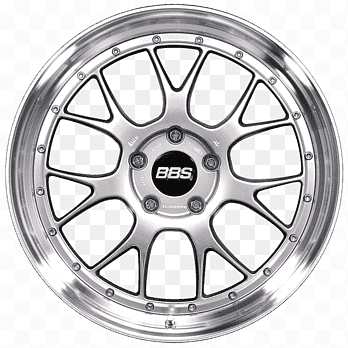 BBS, a well-known brand from Germany, stands as another prominent market leader in the aftermarket wheel industry. It rose to fame with a vast portfolio to serve top racing series, including Formula 1, NASCAR, DTM, and more. This wheel manufacturer once again proves its quality by cooperating with luxury cars from Porsche, BWM, Audi, Ferrari, etc.
BBS has established a signature style through its distinctive 2- or 3-piece mesh rim design, which adds an impressive visual highlight to any vehicle. The production incorporates three hydraulic rollers, high-pressure techniques, and the finest materials to enhance the durability and strength of the output.
3. Enkei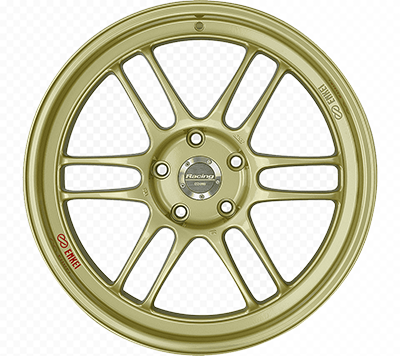 Finding Enkei products in local stores is not difficult because this brand has dominated the market since 1950. Like other Japanese products, its wheels receive widespread recognition for incredible durability. The company has established its testing process, Spec-E, with standards that are even more stringent than the JWL specifications.
Instead of focusing on a niche segment, Enkei strives to meet most drivers' needs, from performance-oriented items for racing to retro designs for classic cars. Regardless of your choice, all Enkei options share a common attribute—ease of installation and maintenance.
4. American Racing

This brand has stood the test of time by maintaining its market position for 60 years. Its illustrious history traces back to the golden era of muscle cars and popular drag racing during the 1950s and 1960s. Since then, it has constantly caught up with technological developments to improve its quality. As a result, it continues to command immense respect and recognition within the industry.
Steel and cast aluminum are the primary materials this brand employs, reflecting their commitment to durability and reliability. Their rims boast a timeless and lustrous appearance that complements contemporary and vintage vehicles. Also, American Racing rims are particularly synonymous with classic Camaros and hot rods, evoking a sense of nostalgia and capturing the spirit of bygone eras.
5. Vossen

As a newcomer to the scene in 2006, Vossen makes its way to our list due to their guaranteed quality. These rims never cost less than $600, but they are never out of date. Vossen wheels have made a name for themselves among the wealthy who demand the best of the best for their premium cars.
What sets Vossen apart is its dedication to customization, allowing owners to express their individuality. Customers can choose bolt patterns, offsets, and center bores, ensuring a tailored fit for their vehicle. However, that does not mean these works of art compromise on quality. Vossen employs an advanced casting process supported by cutting-edge machinery and hand-checks quality before launch.
6. KMC Wheels

Off-road racers must have heard of KMC Wheels at least once, revered for its exceptional off-road capabilities, remarkable impact resistance, and unwavering durability. One of its most noteworthy product lines is the monoblock wheels. These items undergo a meticulous forging process and boast bead locks that push handling to new heights.
Regarding reliable brands for vehicles that frequently traverse rugged terrains, such as SUVs or Jeeps, KMC unquestionably lives up to its well-deserved reputation. With four decades of experience, this manufacturer has established itself as a go-to choice. Notably, it even offers small-sized rims that cater to UTVs and ATVs, ensuring that off-road enthusiasts can benefit from their exceptional performance.
7. TSW

Founded by Eddie Keizan – a famous Formula One driver, it is no wonder that TSW set its roots in the world of motorsports. Regardless of the type of coated rims you desire, TSW offers diverse options to cater to your preferences.
Notably, their manufacturing process incorporates innovative rotary forging, which enhances the strength while reducing the weight of their products. In addition to their superior craftsmanship, the quality of their rims are assured with a notable 5-year structural warranty. This policy has garnered significant consumer attention, showing the brand's testament in quality.
8. Motegi

Motegi pays homage to the famous Twin Ring Motegi racetrack in Tochigi, Japan. That being said, this manufacturer allocates most of its resources to the market of sports racing wheels.
Responding to the specifics of this niche segment, its products deliver impressive handling at lightning speeds. Regarded as high-performance rims, they have winned the hearts of speed enthusiasts within the high-end segment. The brand's partnership with Ferrari as a technical partner also draws in a lot of racing lovers.
9. Volk Racing
Volk Racing has a distinguished motorsport legacy, with its wheels widely used in various racing disciplines, including Formula 1, GT racing, and drift competitions. This history strengthens the brand's credibility and highlights its devotion to crafting wheels that excel in demanding environments.
It is no coincidence that these models appear regularly at exhibitions. There is only one reason – they set the standards for street wheels, including lightweight, efficient, and durable properties. Customer-oriented business strategy shines through its attention to detail and the combination of advanced technology and skilled craftsmanship.
10. RAYS

You may have never encountered RAYS before, but you might have good connections with its sub-brands, such as Gram Lights, Waltz Forged, and Volk Racing. Though some variants were designed to cater to globalized business strategies, most of its rims remained focused on compatibility with K-cars – the boxy cars popular on Japanese streets.
RAYS provides a diverse range of products that satisfy various purposes. The manufacturer consistently applies cutting-edge technology to ensure top-notch quality across their product lineup. RAYS has introduced its latest innovation, the AR Wheel Simulator, to assist customers unsure about their specific needs. This handy tool offers accurate suggestions based on individual requirements, and the best part is that it is free of charge.
11. OZ Racing
OZ rims are a reliable investment, evident in their extensive usage in F1 racing cars. Most buyers agree that these products boast a great price-quality ratio. One prominent characteristic of OZ rims is the precision in their technical specifications, ensuring optimal compatibility with your vehicle.
Regardless of your budget, this brand always has something to spoil you. It delivers a range of options to cater to different price points. They are all well-built and strong despite being less aesthetically appealing.
12. SSR

Short for Speed Star Racing, SSR was founded in 1971 and quickly gained traction as a trailblazer in the field of three-piece rims. The brand's name reflects its production vision – high-performance wheels to conquer respected inspection agencies like JWL, VIA, etc. These certifications validate that SSR's standard specifications can easily withstand challenging driving conditions.
Following its acquisition by parts maker Tanabe, the SSR brand has placed a heightened focus on marketing strategies, resulting in more eye-catching designs. For instance, in collaboration with Show Up, the "Envy Kandy Color" collection offers 22 color variants to steal your first glance.
13. Cosmis

Like Vossen, Cosmis has a short development history dating back to 2011. So, what helped it earn a spot on this list? This brand serves good-build options while maintaining competitive prices. Hence, it becomes a good solution for those with tight budgets.
Cosmis Wheels strongly emphasizes construction by utilizing high-quality materials and advanced manufacturing processes. The manufacturer applies quality testing in real-world conditions to demonstrate the incredible durability of their products. For example, they dropped the rims from several heights to test their impact resistance.
14. Forgeline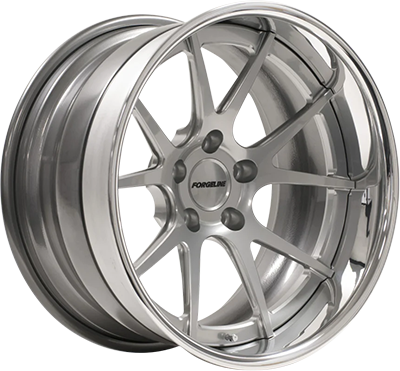 Forgeline comes from the US and debuted in the market in 1994. While it may not hold the top position, it has garnered a loyal customer base due to its reputation for producing dependable products with substantial advantages.
There are two noteworthy aspects of this brand. Firstly, its rims have been utilized on some of the fastest cars in the world, emphasizing their exceptional performance. Additionally, Forgeline takes pride in the MTO (make-to-order) production. Those custom wheels will snuggly fit your vehicles, bringing out a unique and personalized look.
15. XD Series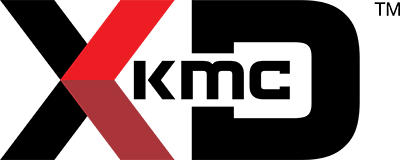 As a prominent division of KMC, this brand targets the truck and SUV market. Boasting a stunning collection, it offers monolithic rims characterized by aggressive designs without compromising weight.
Furthermore, their extensive range of finishes, including several color options like red, satin black, and plaster white, allows for enhanced aesthetics to suit individual preferences. XD wheels are meant to satisfy the demanding performance requirements of rugged vehicles. They provide exceptional grip and control even in the harshest conditions.
16. Vogue Tires

Vogue is one of the longest-standing names on the list. Its presence in the market dates back to 1914, when standardized rims were beginning to emerge. The wealth of experience gives rise to cutting-edge technologies that enhance overall rim performance.
Vogue continues introducing innovations to align with market trends without losing its luxurious DNA. The upscale and gold lining designs ooze luxury, adding an exquisite touch to higher-end models. Investing in Vogue is not affordable, but it is worth a try to show off your unique style.
17. TIS Wheels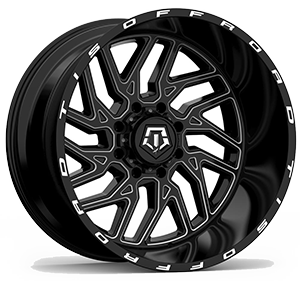 Regarding big wheels for your trucks, do not miss out on TIS, which stands for Twenty Inch Strong. As its name suggests, the manufacturer is dedicated to large-sized and robust rims to accompany 4×4 vehicles.
Though the latest collections have hit the market with various sizes, the brand has remained steadfast in its commitment to the original vision. Whether solid or forged, these rims exhibit a sturdy construction and impeccable finish. It is not an overstatement that TIS balances quality and aesthetics for off-road trucks.
18. Rotiform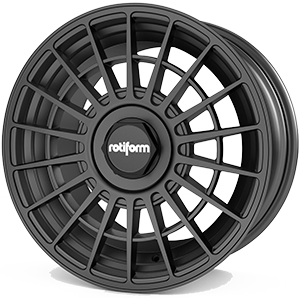 Rotiform is a young company founded in the United States in 2009. However, it swiftly built a reputation with its cast and forged wheels for large body kits. In simple terms, this brand produces super wide designs that integrate with modified car models.
Additionally, Rotiform draws inspiration from iconic wheels of past eras, adapting them with physical dimensions that suit modern vehicles. The blend of extreme specifications and a nod to classic wheel aesthetics tailored for contemporary cars makes Rotiform stand out in the market.
Why Should You Invest In Good Rim Brands?
Top-notch rims are designed with performance in mind. They are lightweight, durable, and rigid, which improves acceleration, handling, and braking capabilities. Better performance translates to a more pleasant driving experience and increased safety on the road.
A quality set also involves premium materials and advanced manufacturing techniques, making it more resistant to damage from road hazards, impacts, and corrosion. It can withstand daily stresses and strains, ensuring longevity and reducing the need for frequent replacements.
Last but not least, rims play a crucial role in the stability of your vehicle. Investing in high-quality wheels that meet industry safety standards leaves you peace of mind. They are less prone to failures, such as cracks or bends, which can lead to tire blowouts or loss of control while driving.
Conclusion
We have considered factors such as product quality, design innovation, customer satisfaction to ensure that the best wheel brands above always serve you high-quality rims. It is important to note that the automotive industry is constantly evolving.
New technologies, materials, and design trends will continue to shape the future of rim manufacturing, pushing existing manufacturers to innovate even further. Embrace the artistry and performance, then elevate your driving experience with the finest rims the market has to offer.
See more: What are alloy wheels